Ok...here is an update. Testing done for one full week. Things appear to be working ok. Have removed the splash guard as of now. It was cumbersome to work with it and frankly........I did not see too much of water evaporating or rising up anyways. The fixture has a neater look. The AC socket finally arrived. Here it is installed.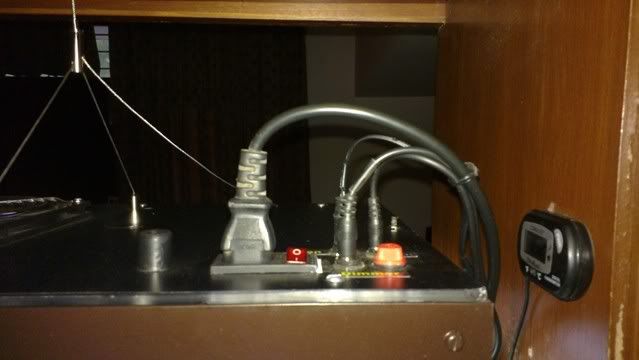 Also installed a PU net on top. This was a something I wanted to do for a long long time.....
The net is stitched to an aluminium frame which sits snugly on top of the tank...
And an Eheim Compact 600 for water circulation , my earlier Hydor Pico conked off about a month back. I have found these low power circulation pumps very useful in ensuring that nutrients are spread evenly in the tank. Here is a picture...