Rising Star of AquaPetZ!

Posts: 252
Joined: Sat Sep 01, 2012 10:09 am
hi just wanted to share my little goldfish tank at home.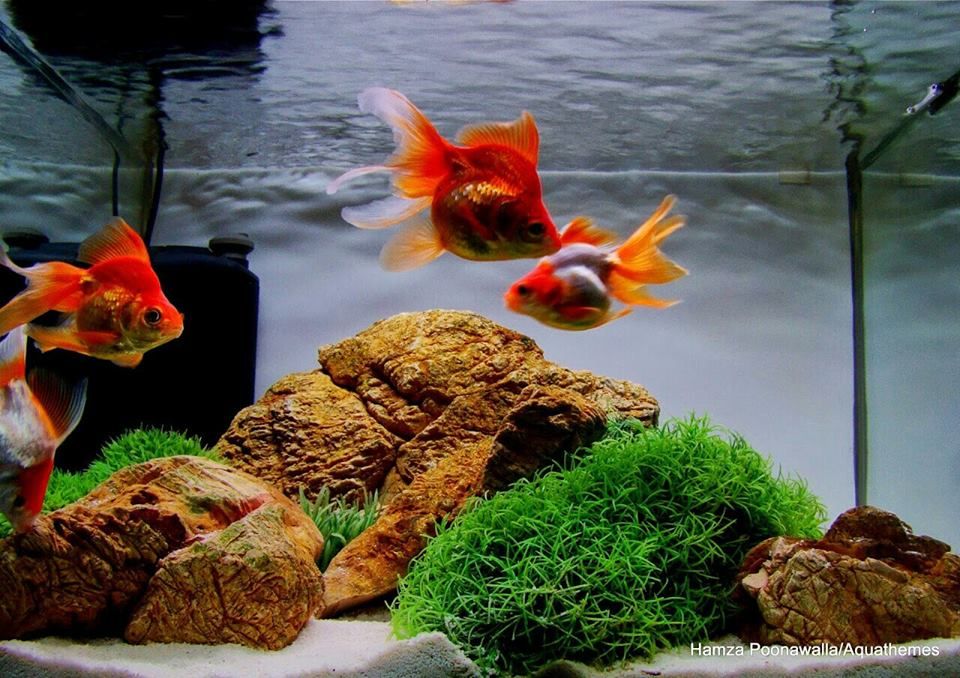 would love to know what you all think
---
Site Admin

Posts: 10361
Joined: Tue Oct 04, 2011 11:01 am
Location: Delhi, India
Contact:
Very beautiful. What is the tank size.
"Take up one idea. Make that one idea your life - think of it, dream of it, live on that idea. This is the way to success."

...................Swami Vivekananda
---
Editor

Posts: 2726
Joined: Thu Oct 13, 2011 2:50 pm
Location: North Delhi, NCR.
Contact:
I have seen this tank before, I think on facebook
WAs that a larger one and this one was stocked with its remaining components
The quality of the Ryukins is good (If I remember right I commented the same way that time as well
) Especially that all-orange one.
That choice in plastic plants is also interesting and crafty! looks less plasticky in mounds..
I think goldfish might be wrong as beginner fish (huge appetites that cause water pollution too fast, size increase, space constraints...) but once you understand them, they are indeed great pets. I have never tired of them all these years, starting as a kid with Lionheads. Such pretty and sociable creatures...if one can find quality, one is assured of years of joy looking at them.
---
Aspiring Star of AquapetZ!

Posts: 1144
Joined: Thu May 24, 2012 3:38 pm
Location: Ghaziabad
what is the tank size? it is looking very attractive.
---
Rising Star of AquaPetZ!

Posts: 252
Joined: Sat Sep 01, 2012 10:09 am
thank you all for the kind words
tank size is 24 by 24 by 18 (h)
---
Moderator

Posts: 2563
Joined: Mon Oct 17, 2011 4:28 pm
Location: Ahmedabad
i am not able to see the photograph..
Finally i am Broke but Happy
---